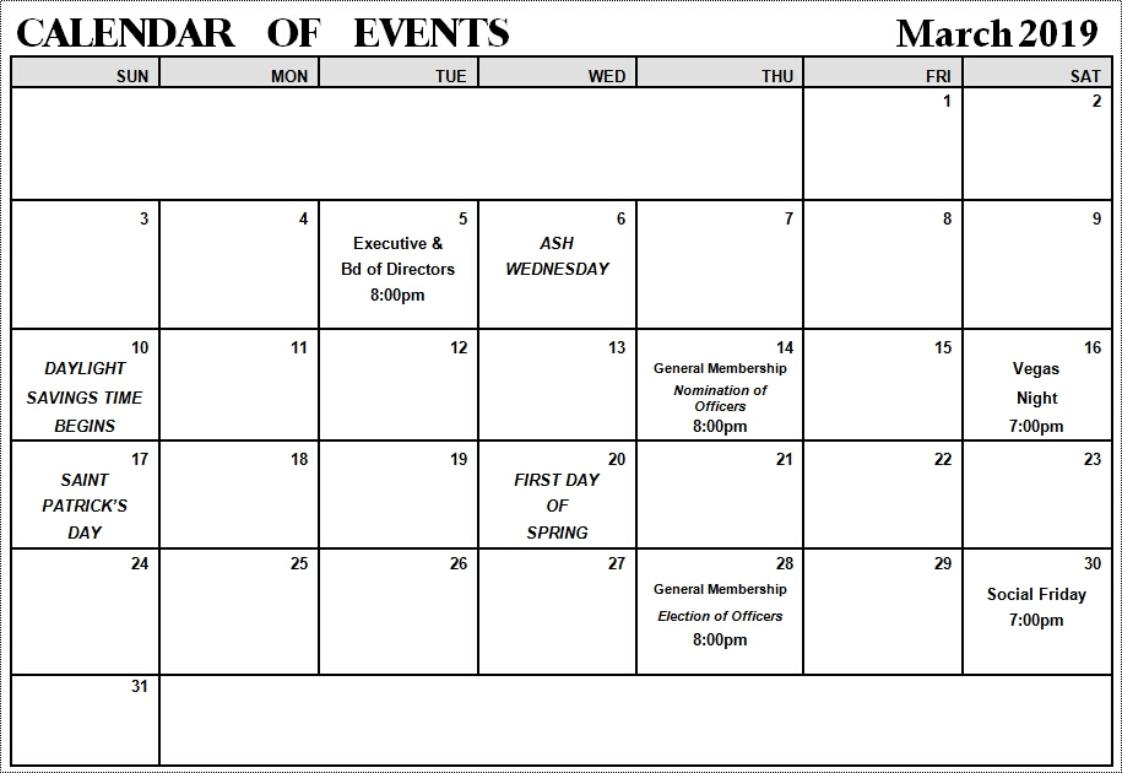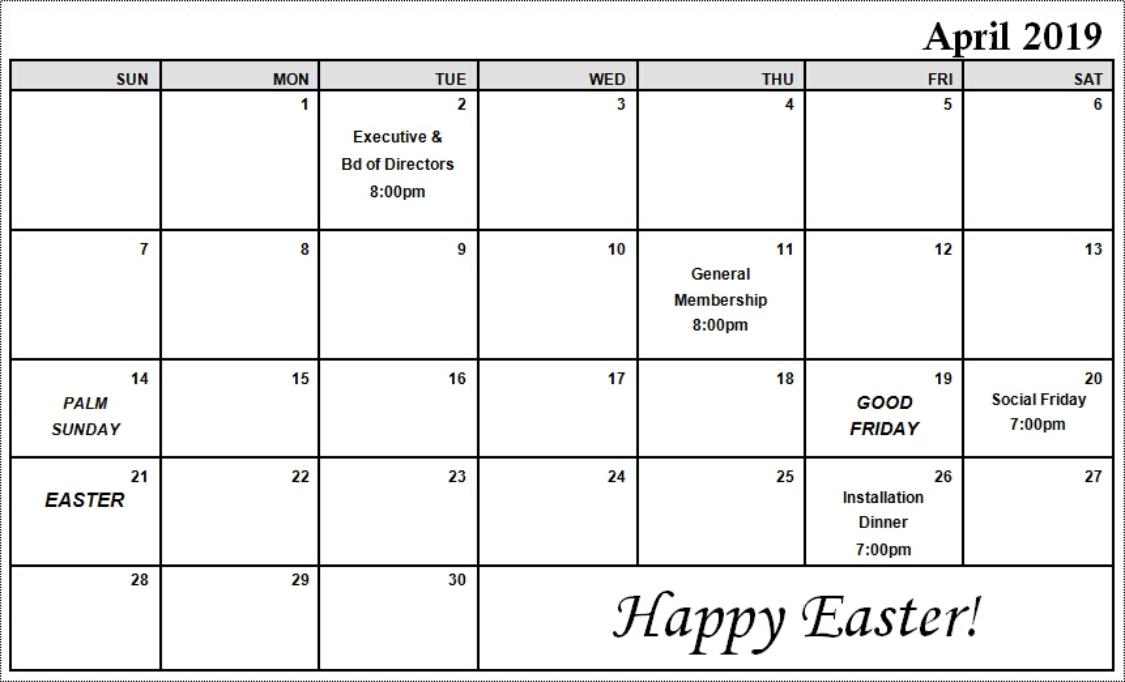 Many thanks to everyone who joined us and helped out during the trip to Resort World Casino Catskills on February 2nd. The Fair Committee is planning another trip there on Saturday, May 11th. Tickets are $40. Additional information will be available on the website and Facebook page once it is available.
'Recordar Es Vivir', hosted by the Cultural Committee on February 9th, was a great success! Many thanks to all.
The next general membership meeting will take place on Thursday, March 14th at 8:00pm, where the Nomination of Officers will take place. Elections will take place Thursday, March 28th. The Membership Committee will be raffling off 2 separate tickets to the Installation Dinner Dance. Raffle tickets will be distributed on Nominations night, and the raffle will take place on Election night. Raffle-holders must be present in order to win. Please join us.
The Social Committee is sponsoring 'Vegas Night' on Saturday, March 16th, beginning at 7:00pm in the club room. Please see the Flyers webpage.
March's 'Social Friday' will take place on Saturday, the 30th at 7:00pm.
April's General Membership meeting will take place on the 11th and 'Social Friday' will take place on Saturday, the 20th at 7:00pm.
The Installation of Officers Dinner and Dance is scheduled for Friday, April 26th at Maestro's. Tickets are $60 for members, $80 for non-members. Payment is due by April 11th. Please see the Flyers webpage for the details.
Applications for the Tony Mondesire Scholarship are now available. Applications are being distributed to member households with students of higher education. The forms will be available in room 16 of Dreiser Loop Center at any of our monthly meetings, either the 2nd Thursday of every month or at the Board of Directors meetings on the 1st Tuesday of each month. Applicants must be at least 18 years of age and residents of the Bronx. Students must carry a minimum of 12 credits per semester at an accredited institution for at least one year. Applications must be returned by May 9th, either by mail, or to a member of the Scholarship Board of Trustees.
We welcome Ramona Acevedo, Sarah Arteaga, Carmen & Wilson Baez, Wendy Berch, Carmen & Roberto Burgos-Rodriguez, Evette Carrion, Ronald & Patricia Hartridge, Angel Lopez, Agneda Maldonado, Sherry Melendez, Jeanette Rosado, Clara Olaya, Oved Vijo, Ana Pagan, Edwin & Jeanette Reyes, Jessica & Luis Rojas, Julio & Evelyn Sierra, Carmen Silva, Wilfredo Castro, Ricardo & Alma Torres and Emiliana Velazquez to our club family!
Annual membership renewal dues are now past due and subject to a penalty. The penalty fee is $48 for the year ($4 a month).
** We are very grateful to the Committees and the many volunteers who work tirelessly to make our events successful!
** To receive this newsletter via email, please contact us at our email address: SpanAmCCCC@gmail.com
Visit us on Facebook! Search for 'spanamcccc'.