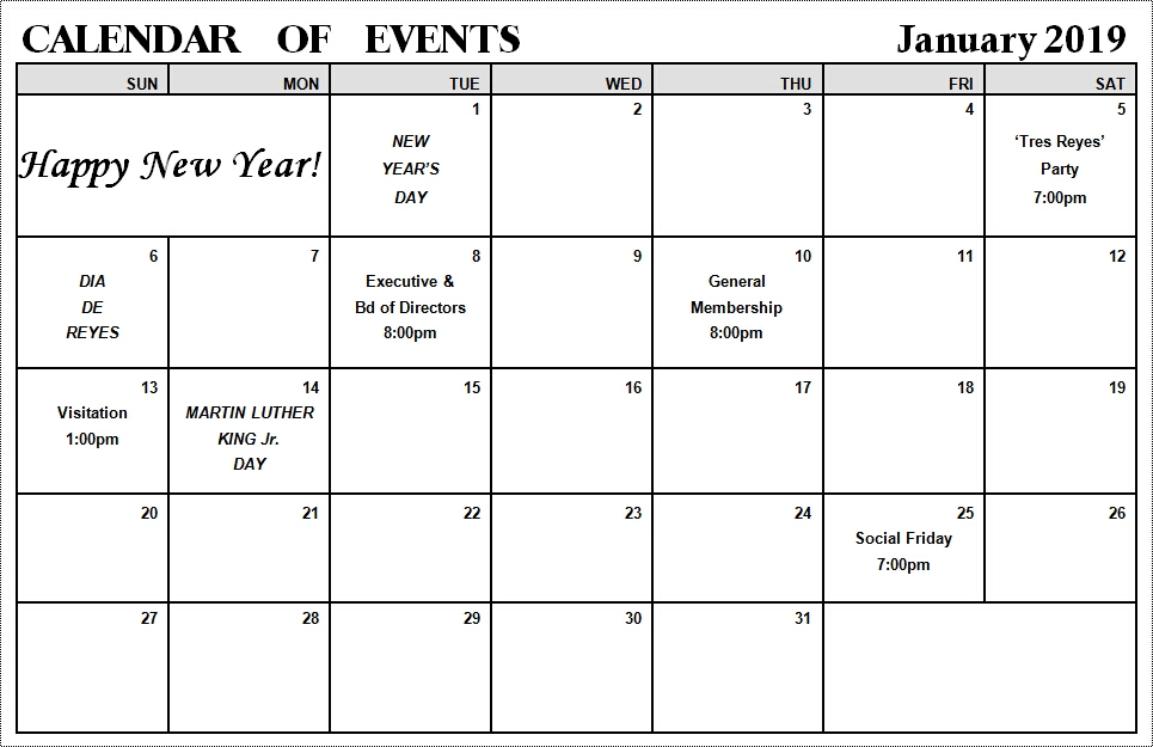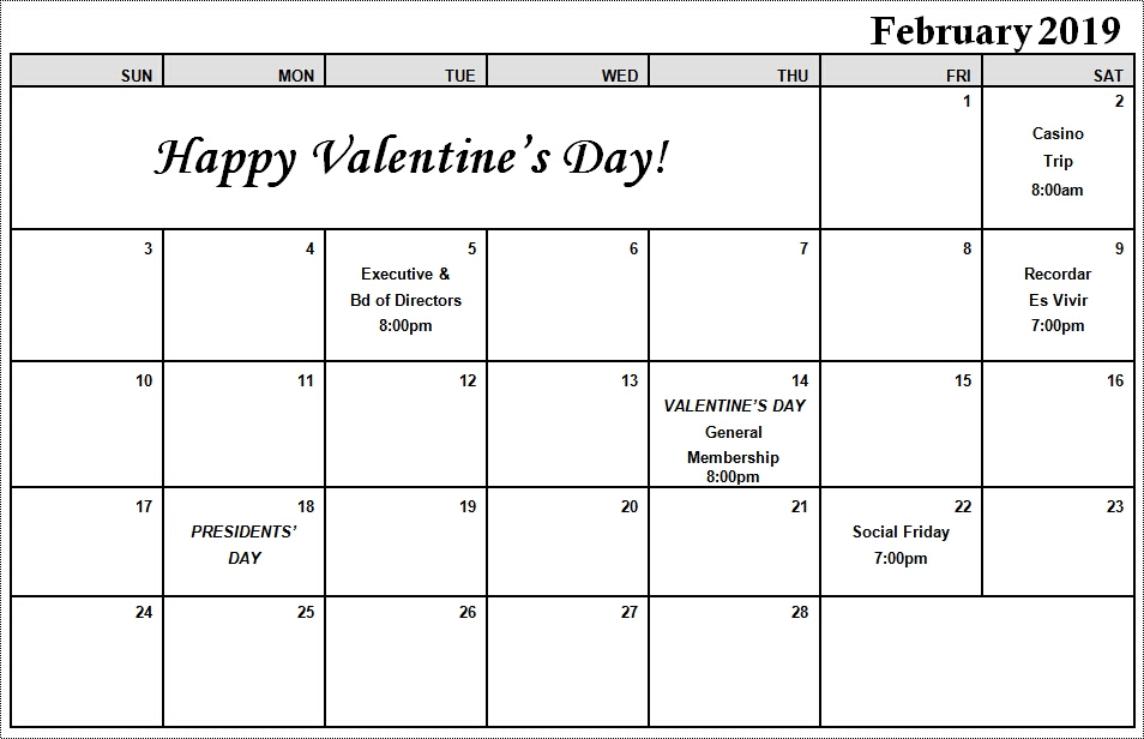 Our President, Alfonso Gonzalez, and the Boards of Directors wish all of our members a very happy and healthy New Year!
Our traditional 'Tres Reyes Magos' party will take place on Saturday, January 5th. The flyer can found on our Flyers page and our Facebook page. Please remember to bring a small gift (in good condition, no more than $15 value) suitable for someone the same gender as yourself (ladies, bring gifts for ladies; gentlemen, bring gifts for gentlemen). Join us in Dreiser Center Room #4 at 7:00pm.
Next general membership meeting, January 10th, 8:00pm: The second half of the Tony Mondesire Scholarship Awards will be handed out. Recipients: please attend.
The Visitation Committee will be visiting the Bay Park home on Sunday, January 13th at 1:00pm.
January's 'Social Friday' will take place on the 25th at 7:00pm.
The club is planning a trip to Resorts World Catskills Casino on Saturday, February 2nd. Tickets are $40. Please contact Lourdes Suarez at (347) 224-4954. The flyer is on the Flyers page.
Plans for 'Recordar Es Vivir' are in the works for Saturday, February 9th. Please join us for this pot luck event at 7:00pm in room 4 of the Dreiser Center. Check our Facebook page and website for updates.
Annual membership dues must be submitted by the end of January. $30 per household and $15 for out-of-state membership. Please note: A penalty will be charged to those members who do not pay their annual dues on time. The penalty fee is $48 for the year ($4 a month).
** We are very grateful to the Committees and the many volunteers who work tirelessly to make our events successful!
Please keep your membership information up-to-date! Let us know of any address and/or phone number updates.
Contact us at our email address: SpanAmCCCC@gmail.com to receive this newsletter via email.
Visit us on Facebook! Search for 'spanamcccc'.